TIPS:
1. The EMT Trial Edition only for BST users of GsmBest Team;
2. Each BST only authorize one EMT account, keep your BST information properly please;
3. The functions of each edition of EMT, check through the "SHOP" and "View Details" page of EMT website;
How to use EMT Trial Edition:
1.Create an EMT account (If you have EMT account already, skip this steps)
Tips: How to create an EMT account 
http://www.emegsm.com/en/showsupport.asp?Id=3
2.Login Official BST website, Submit EMT Authorization (Contact us If you forgot BST account)
Official BST Website: 
http://www.gsmbest.com
EMT Authorization Page: 
http://www.gsmbest.com/en/Register.asp?Page=EMTAuth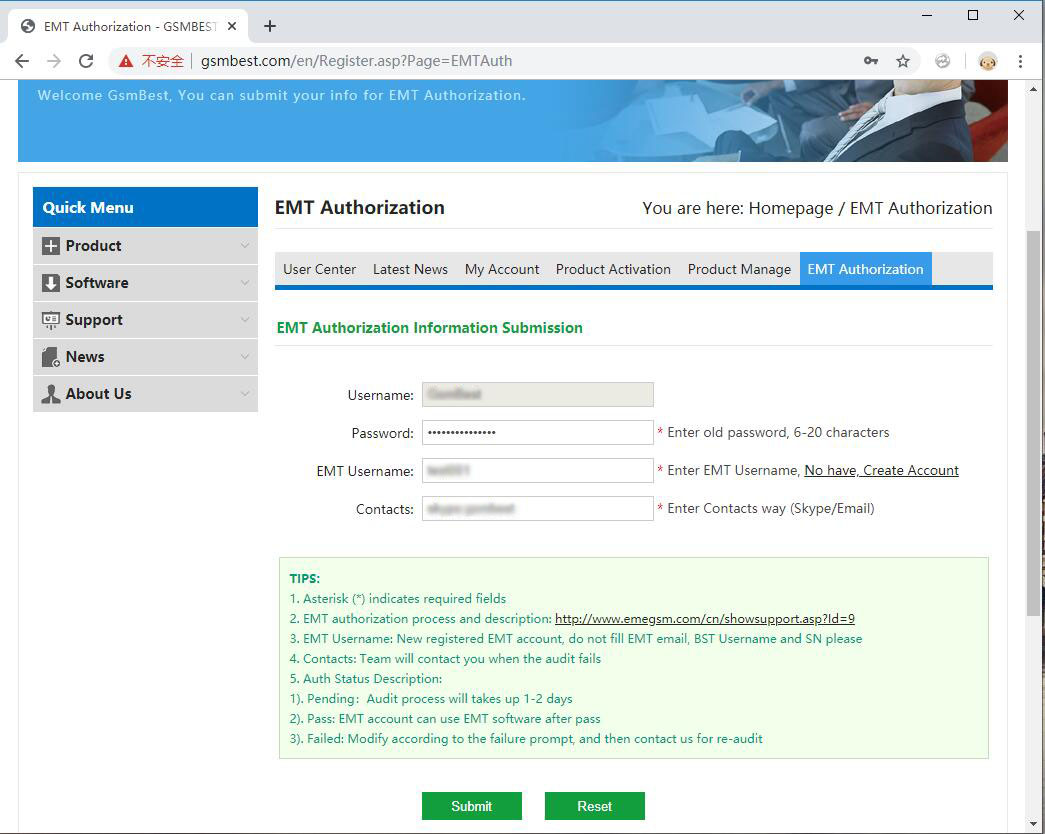 Tips: Fill new registered EMT account into EMT username item, don't fill email, BST username and SN please
3.Wait for Manual Audit (Audit process will takes up 1-2 days)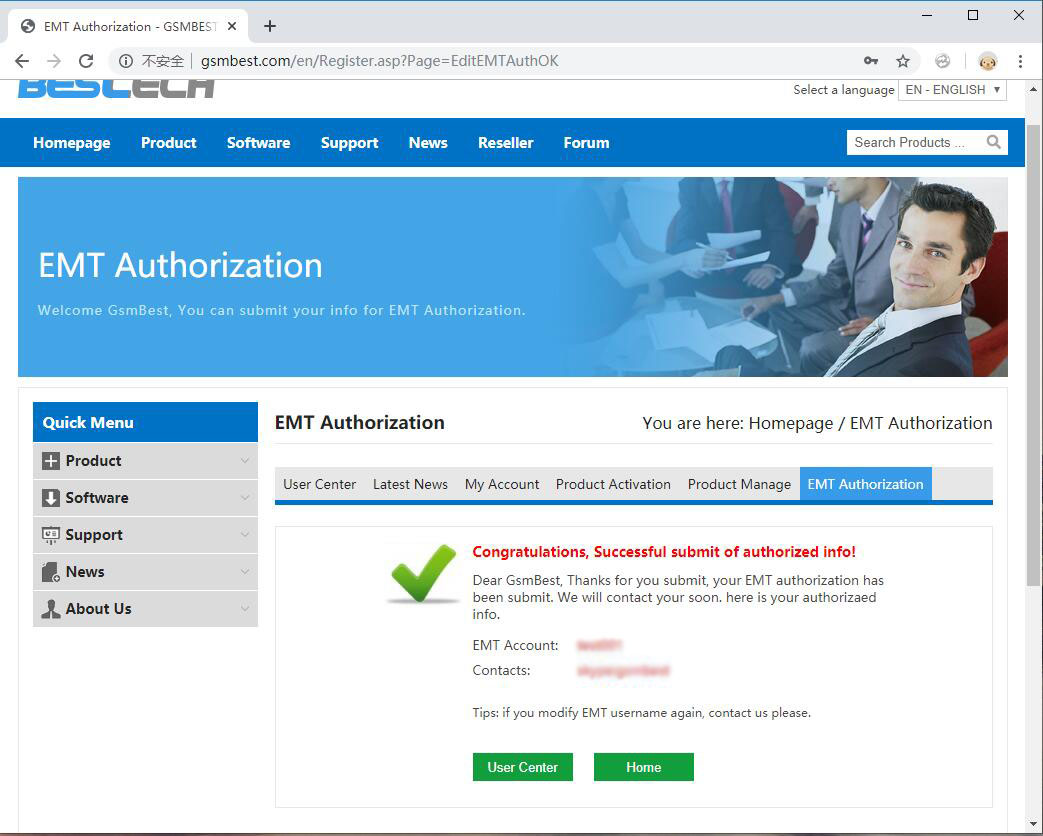 Tips: Modify the authorization information according to the prompt information or contact us if the audit fails!
4.Download EMT software, use Trail Edition
Tips: After audit OK,
Download EMT software
 and then use EMT Trial Edition.
How to use EMT Standard Edition:
1.Contact our official reseller (http://www.emegsm.com/en/reseller.asp
)
2.Authorization Edition: EMT Standard Editoin (One time authorization payment, use permanent)
3.Authorization Method: Account Authorization