Promotion period: 

Sep 24, 2020 ~ Oct 8, 2020

(15 Days)
National Day & Mid Autumn Festival is about to enter the countdown!
EMT official version over more than a year of testing, finally released!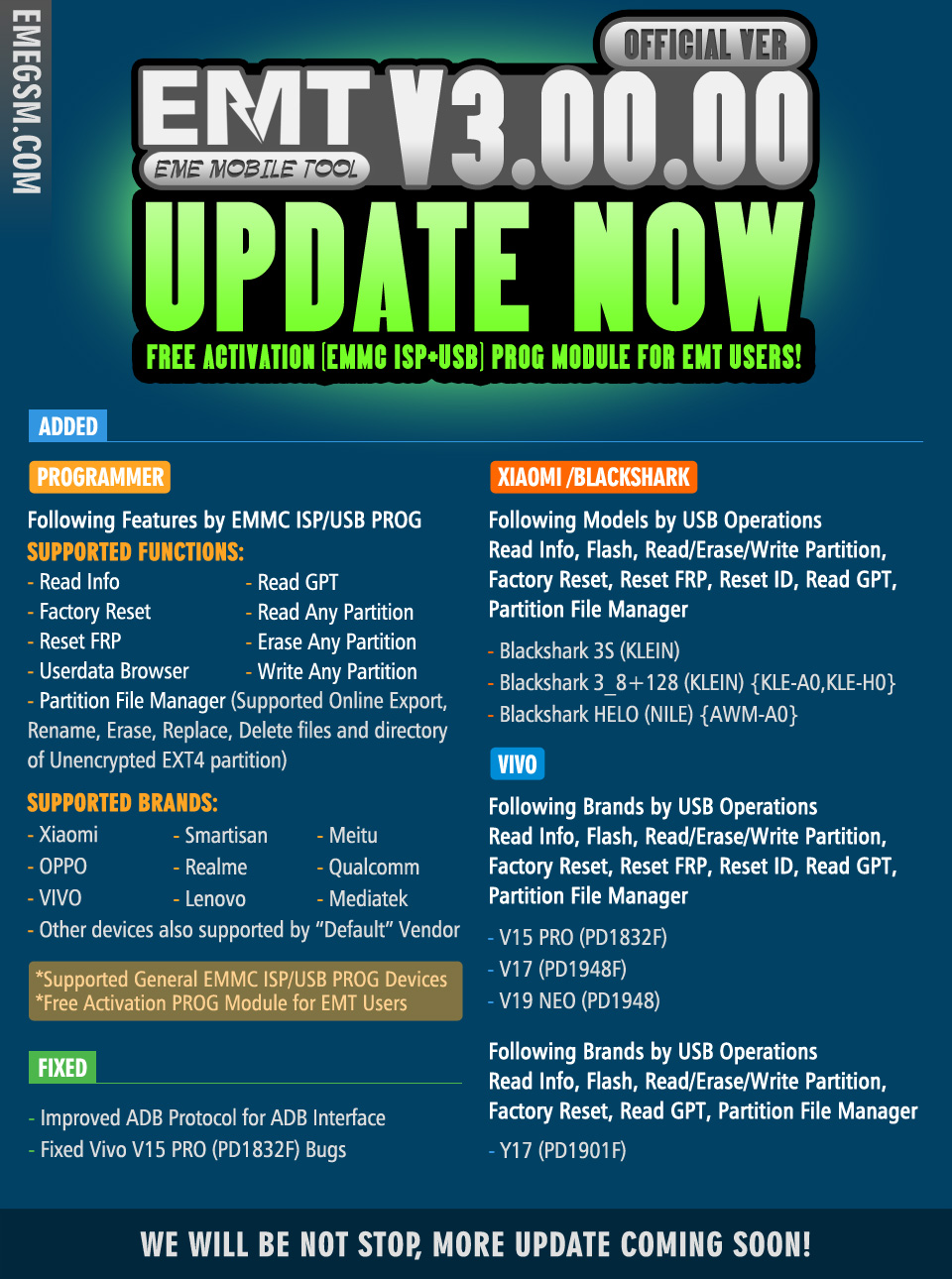 At this moment, my restless heart began to stir again!
I can't wait to tell you, don't forget bring gift back to home!



Promotion 1: "Double Festival" meeting gift




From now on, all EMT uses can free activate the (EMMC ISP/USB) programmer module by online upgrade





Promotion 2: "Double Festival" free ticket gift




During the promotion period, all EMT users can get 3 chance to free use the "Disable Screenlock" function.


Tips: Users who successfully use the "Disable Screenlock" function during the promotion period, contact us (Skype: emegsm@hotmail.com) from Oct 9, 2020 to Oct 16, 2020 get the free ticket!



Promotion 3: "Double Festival" buy 1 get 9 free gift (for new EMT users only)




During the promotion period, the users who purchase the EMT Standard Edition can get once chance to buy 1 Credit get 9 Credits free.


Tips: Users who purchase EMT Standard Edition + EMT Credit 1pcs (include more than 1pcs) during the promotion period, contact us (skype: emegsm@hotmail.com) from Oct 9, 2020 to Oct 16, 2020 get the 9 EMT Credits free!



TIPS: During the promotion period, the same account can join all promotion, but the same promotion can only join once time;